APRO Software Wins Recognition as a Top Global AI Company in 2021 from Clutch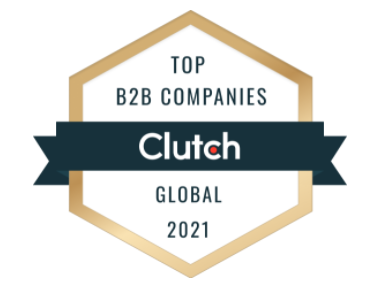 Here at APRO Software, we help businesses of all sizes adapt and leverage AI solutions to improve their day-to-day operations. We deliver top-notch technology strategies to lead our partners toward modern business success. For over seven years, our team of seasoned software engineers and developers have worked closely with our clients to help them uncover endless digital opportunities.
Today, we're proud and honored to announce that we're one of the leading global providers of AI solutions, according to Clutch, a B2B platform.
If you're unfamiliar with it, Clutch is an established B2B reviews platform that helps firms across the globe connect with the solution providers that they need to improve effectiveness and increase productivity.
Clutch cuts through disorganized market research by collecting client feedback and analyzing industry data, arming businesses with the insights and analysis they need to connect and tackle challenges with confidence. Check out our Clutch profile to read unbiased reviews conducted by Clutch analysts.
Currently, we have an average score of five stars across eight total reviews. We're truly grateful to our clients for taking the time to leave their honest feedback about our work.
Check out the most recent ratings in our catalog of verified reviews:
"We liked their knowledge, which guided us through AI."
— Co-Founder, Stantum s.r.o.
"They have a very good system of informing about the project advancement. I liked their reporting system."
— Finance Manager, Tools Manufacturer
We couldn't wait to see this number grow in the future. For now, if you're curious about our partnership process, be sure to check out the full case studies on our B2B profile.
Ready to integrate AI into your business functions? Request a consultation with us today to get started!
Need support with your software development?
Talk with one of our experts today to learn how we can help you scale your development efforts or create a custom application.

Peter Kudlacek
CEO
Peter Kudlacek is a CEO at Apro Software . He has been in software development business for the last 15 years. He succesfully built several IT companies.