CUstom Software development
We offer custom software development according to your needs:
We will arrange for specialists to implement your custom software solution
We implement a solution that fits your existing work processes
Our design will comply with your company´s IT standards and architecture
Different Custom Applications
At APRO we offer several different custom software development solutions. We know the need to have software that solves your problems and that makes your workflow easier — we also know that sometimes those needs require more than one specific solution, therefor we offer:
You can ask us to develop the custom application that is lacking in your suite, or we can work together to build everything from the ground up.
Everything From Scratch
Although we know the value of already-written code, we also know that sometimes problems may arise when using legacy code. APRO writes your custom software from scratch — and documents everything in the process. Building everything from the start allows us to fine-tune the software to your specific needs. Our extensive documentation then guarantees you'll always be up to par on what's happening.
Constant Support
Even though our Quality Assurance team works very hard, sometimes bugs do occur. If you find any problem with your custom software you can contact us that we'll sort everything out. If you're feeling like tackling the problem on your own, our documentation allows you to try and do that — but sometimes it's best to leave it to the IT specialists. Either way, don't worry. With APRO you'll always have support for your customized software.
It looks really great, thank you! I am very impressed from your team achievement during time we work together! 
…
For high quality Software
Development services
I would highly recommend APRO Software and their team who have always gone over and above to deliver me outstanding results.
Custom software is often a necessity for new businesses and startups which want to bring innovation to the game. These companies trust us to build their custom software.
METHODOLOGY
  We develop our custom software using an Agile methodology, and we stand by it. We believe Agile to be the best option according to the business environment and its requirements and restrictions. Although we vouch for Agile, we are ready to work in accordance to the client's requirements. We have the flexibility to understand that, sometimes, the classic Waterfall approach may be a better solution and we will work in whatever way you think is the best for your project.
INITIAL PHASE
Our custom software development begins with an interview to determine what you wish to achieve with the project. The outcome of this phase is a clear understanding of your current position and your expected outcome, which will be documented in a project specification document. This document will have every project feature described and can be produced by your in-house team, or by us, as long as you agree to everything that's on it.
PLANNING AND ANALYSIS
In this phase we analyze the documentation and your requirements. After analysis, we start creating your custom software's design concepts, taking into account user experience and how it ties into your desired implementation. We document the hardware requirements and provide you with an accurate time schedule which we adhere to.
DEVELOPMENT
In the custom software development phase we use the design concepts and your specifications to create a fully functional product. We work with Agile methodology, which means we divide our work into sprints. In this case, we divide the project into two-week sprints. At the end of each sprint we will contact you to show you the functionalities we've developed. We also give you the option to attend to our team's daily meetings. We want you to be able to monitor your custom software's development in real time.
SUPPORT
After the project's finished, you can still count with our support. Any changes that you wish to see implemented will be taken care of by our team. If you make any changes to the system's environment, we will handle that as well.
Let's Start Something new
Contact Us!
Contact us to get free consultation for your software development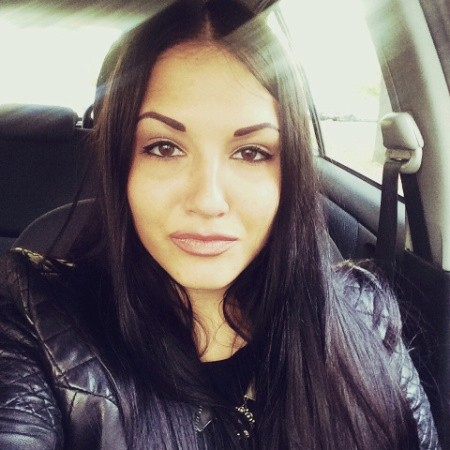 Julia Shimanova
I take care about our clients here in APRO. I would be happy to reply all your questions. Let's find the best possible solution for you together.
+375 293 299 632