We offer outsourcing of your developers needs:
Use our pool of experienced specialists
Extend your existing team in a culturally close environment
Develop your projects in a more convenient time zone
Use our nearshore outsourcing  team to cut your costs
Why IT Outsourcing – Choose the Best Cooperation Model for You
There are several different ways to tackle software development outsourcing. When you hire APRO's outsourcing services you can choose how you want to use it. We can:
Build your software from the ground up with our full cycle product development.
Create additional features and applications for preexisting software (such as converting it for a mobile platform).
Enhance your developing team with our own experts which will guide you and complement your project.
Thanks, really really great job. I'd like to thank you and your guys for the great work you have done on this, I am really pleased with the results …
I must say that at all times I have always been served with high professionalism by APRO team workers.
Companies that require IT outsourcing services, trust us. We've given our outsourcing experience to these projects.
METHODOLOGY
At APRO we work on our IT outsourcing services using an Agile methodology. However, we are ready to meet our client's requirements and work according to their preferences. We stand for an Agile-based approach, but have the flexibility to work with any other approach that better suits your project. For instance, we understand that some projects might be a better fit for a classic Waterfall-based approach. If that's the case, don't worry. Even though we vouch by Agile, we can work with any other methodology as well.
INITIAL PHASE
This phase is very important for the success of the project.  Firstly, you will nominate one person on your team who's responsible for the outsourcing; at the same time, we'll assign you to an experienced outsourcing manager. Our manager will walk you through the process and track the project to ensure that everything proceeds as expected. At this stage, we will determine your needs and objectives for the project and discuss what methodology we should use for development. We make sure that everything is taken into account to guarantee the project's success. The outcome of this phase is a set of requirements for the resources to be assigned to the project, including desired experience, knowledge of the required technologies and personnel qualities. This will enable us to select the appropriate people to form your team.
SETTING UP THE TEAM
During this phase we plan the method of execution according to the information you've provided. We analyze the documentation and your planned objectives and act accordingly to figure out the best machine learning implementation to deploy. We plan ahead the testing rounds, as well as document the hardware requirements. We also provide you an accurate time schedule.
PROJECT KICK-OFF
In this phase, we will collaborate with you to set up the working conditions for the project, including timing and methods of communication, and establish a set of rules for meetings. We will set up systems for tracking progress, and define the measurements for project success in order to monitor that we are meeting your expectations. We expect that at this stage we have agreed on the development methodology to be used; this should be a system that you are already using. Alternatively if you do not have such a system in place, we will take care of this for you.
DEVELOPMENT
This is the stage where we focus on the actual software. Development will usually take place in short iterations, and at the end of each iteration we will demonstrate the software to determine if it is meeting your needs. The software is tested continuously during the development process. The team has a standup meeting every day, where each team member talks about what has been done and the work planned for the day. You are most welcome to participate in these meetings.  There are also regular future planning meetings, where we discuss the future direction of your project and functionality yet to be implemented.
REPORTING
We provide real-time reporting during the Development stage in order to give you maximum control over your project. We also hold "satisfaction" talks every two months with all of the team members. In these talks we gather information about the general satisfaction of all the people working on the project.  These talks enable you to assess the mood and cooperation levels of the team, and ensure that we can handle any problems in a timely manner, thus avoiding the need to replace team members and suffer the resultant loss of knowledge about the software. We also regularly check that the code developed meets our standards, using a person external to the team, and monitor that all the required documentation and unit tests are in place.
Let's Start Something new
Contact Us!
Contact us to get free consultation for your software development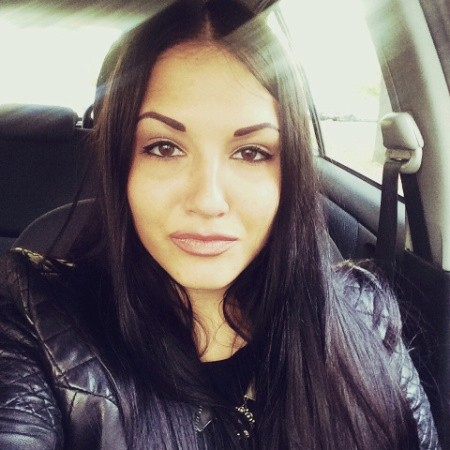 Julia Shimanova
I take care about our clients here in APRO. I would be happy to reply all your questions. Let's find the best possible solution for you together.
+375 293 299 632