Custom Software

Development
We help businesses to expand their software development talent, accelerate projects, and craft powerful AI, web, and mobile applications.





Effortlessly Scale Your Software Development Capabilities.
Short On Software Development Talent?

Finding in-house developers can be a hassle, but so can working with outsourced teams.
If you're searching for a guaranteed, stress-free solution, Apro Software is the answer you're looking for.
A New Approach To Software Development
A New Way of Doing Things
Our software development services are trusted by businesses around the world for a good reason: we do things differently.
We utilize expert developers, experienced managers, and our innovative OpenX methodology to ensure your projects succeed.
Being a small team is the secret to our reputation for improving communication, streamlining projects, and delivering results. When you work with us, you get a personal experience and a team that can adapt to your needs on the fly.
A Wealth of Software Development Experience
Your satisfaction and success are guaranteed when you work with Apro Software. Our team of software developers is orchestrated by veteran managers with 50+ years of combined experience providing quality software development services.
In the time that Apro Software has been in business, our team has helped many clients to maximize the potential of their digital transformation efforts. From web applications to advanced artificial intelligence, we offer a range of impactful software development services.
Enhance your business with innovative, disruptive AI solutions that drive efficiency & growth.
Create an impactful mobile app that users can enjoy on any device, from anywhere.
Transform your concept into a web application that'll meet the needs of your business and impress users.
Without the right approach, working with remote developers can be a challenge.
That's why we created OpenX, our own version of the Agile methodology that solves the communication, tracking, and delivery challenges of outsourcing your AI, web and mobile development services.
We've had the pleasure of working with companies of all sizes, from startups to global industry leaders. Each project we take on is treated with the same respect, urgency, and dedication to success. The case studies below are just a few examples of the results you can expect:
300+ Successful Projects Around The Globe
Nothing makes us happier than leaving clients thrilled with the software development services we provide. That's what has allowed us to deliver 300+ successful projects to date.
They take the project to heart, no matter how small or complicated the project is. You feel some real "ownership" for the product that's being developed. They communicate well and react fast. 
We used Apro guys in several of our investment projects and we are satisfied with them and we will use them again in others
I just wanted to let you know that our clients are quite happy with it. Our latest feedback from a client was like this is amazing.
Thank you for doing such a good job.
Very good cooperation… 
most of the time all problem fixing was handled without involving me. In cases, they were unsure, they explained the problems and what caused it, but also provided well thought solutions to fix the problems.
I would like to thank you for your contribution to the development of BIMLIB platform for the comprehensive predictive assessment based on neural network technologies. BIMLIB is pleased to be partner of Apro and loks forward to futher fruitful cooperation.
We're delighted with their aptitude and skill sets. Their communication with us has been focused and productive. In a very short space of time, we've come to feel that they are part of InnerWorkings and have almost forgotten that they work with APRO Software.
For high quality Software Development services I would highly recommend APRO Software and their team who have always gone over and above to deliver me outstanding results.
I must say that at all times I have always been served with high professionalism by APRO team workers – any time and over any problem that we resolved.
I must say that at all times I have always been served with high professionalism by APRO team workers – any time and over any problem that we resolved.
Thanks, really really great job. I'd like to thank you and your guys for the great work you have done on this, I am really pleased with the results …
Let's Start Something new
Contact us to get free consultation for your software development
Want To Find Out How We Can Help?
Talk with one of our experts today to learn how we can help you scale your development efforts or create a custom application.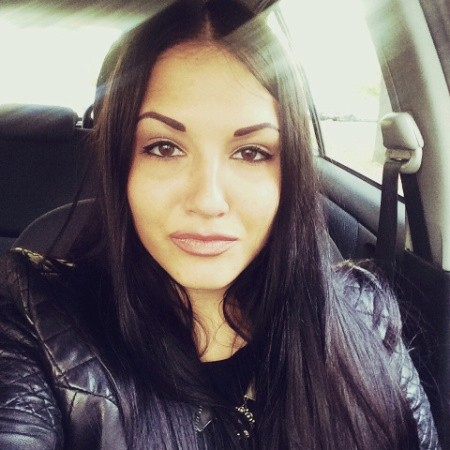 Julia Shimanova
I'm Julia, and I'd love to discuss your needs and find a solution that meets them. You can call or email me on: