Reliable Outsourced Mobile Application Development Company
Leverage our expert Mobile Application development company to accelerate a project or create an end-to-end custom artificial intelligence solution.
Effortlessly Scale Your Software Development Capabilities.
Short On Software Development Talent?
Finding in-house developers can be a hassle, but so can working with outsourced teams.
If you're searching for a guaranteed, stress-free solution, Apro Software is the answer you're looking for.
Mobile apps development – An Essential Part of Your Business
Just having a website doesn't cut it anymore. These days users expect to be able to reach companies through their smartphones. Having a mobile application is a must for any business that wants to reach a bigger audience.
APRO helps you build the mobile application you envisioned. Whether you're looking for a mobile application that mimics your webpage or a completely different user experience, our mobile development team will work with you to take your business to the next level.

Native Mobile Development
At APRO we develop your mobile app natively from the ground up. We fully support Android and iOS application development.
If you're looking for mobile development on another platform, talk to us. There's a high chance we support your platform too.
It looks really great, thank you! I am very impressed from your
team
achievement during time we work together! 
…
Thanks, really really great job. I'd like to thank you and your guys for the great work you have done on this, I am really pleased with the results …
Mobile applications keep you and your clients constantly connected. These companies have used our services to guarantee that they're always accessible to their clients.
We carefully choose our work methodology, according to the business environment, the requirements, the restrictions and the publishing cycles. We believe that for mobile app development, the best methodology is Agile.
Even though we stand by Agile, we want you to know that we're flexible enough to be able to work with any methodology you wish.
Some projects match the classic Waterfall approach. If Waterfall is a better solution, we'll jump into it. But we can't help but recommend an Agile-based approach.
INITIAL PHASE
Every mobile application development project begins with a discovery phase. In this phase our team will interview you to understand what needs you aim to fulfill and what are your objectives with the app.
The aim of this phase is to understand your expected outcome of the mobile app we're developing. We will then need the documented project specifications in order to keep track of every project feature as well as their descriptions.
Project specifications can be produced by your company or by our team, as long as you approve its content.
PLANNING AND ANALYSIS
In this phase we will perform an analysis of the requirements. We will create various mobile app screens and design concepts, taking into account user experience and overall usability, all while conforming to your mobile app expectations.
Afterwards, we prepare a testing plan and provide you with an accurate time schedule.
DEVELOPMENT
During the development phase we create the application software. We use Agile methodology and divide the project into two-week sprints. During this phase you can expect us to communicate with you frequently, specifically at the end of each sprint, where we will show you the functionality of what we have been developing.
We give you the option to be included in the team's daily standup meetings, so you can monitor the development of your mobile app in real time.
SUPPORT
When the mobile app is finally deployed into production, we will provide constant support. Whether there are changes to the system environment or you need new features to be implemented, you can expect us to be there for you.
Let's Start Something new
Contact Us!
Contact us to get free consultation for your software development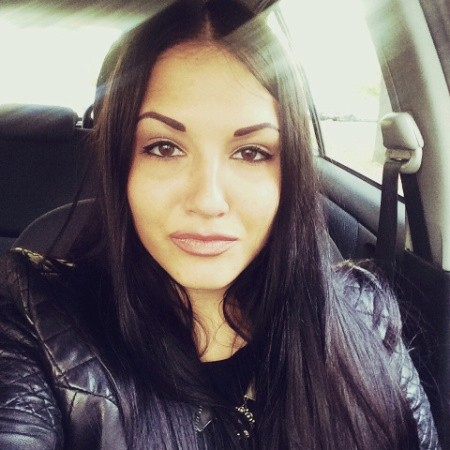 Julia Shimanova
I take care about our clients here in APRO. I would be happy to reply all your questions. Let's find the best possible solution for you together.
+375 293 299 632