ATUMchain Mobile Applications
We have developed iOS and Android mobile clients for ATUMchain platform. 
I would like to thank you for your contribution to the development of BIMLIB platform for the comprehensive predictive assessment based on neural network technologies. BIMLIB is pleased to be partner of Apro and loks forward to futher fruitful cooperation.
Results Achieved:
ATUMchain platform got mobile native client applications for iOS and Android platforms

We have created applications with light and dark UI theme and multilingual support

We have also created a rebranded version for Crosschain
Client  /  AtumChain
Technology  /  Native iOS and Android applications, blockchain
ATUMchain is a decentralized platform that operates through distributed independent nodes. It allows to commit crosschain transactions among various blockchains: Ethereum, NEM, Bitcoin, Litecoin, Omniprotocol (Tether). In ATUMchain transactions are committed directly across addresses of different blockchains without using any coins, tokens, and centralized counterparties. The fact of P2P transaction can be checked in appropriate blockchain explorer. 
What the client required
The client required to develop mobile clients for iOS and Android platforms for ATUMchain platform. We had to use Web and WebSocket APIs provided by backend.
What we delivered
Created applications had 4 sections:
Prices – follow current trading positions
Trade – section for trading
Portfolio – place where user can raise balance and withdraw
Settings – general settings for the application and account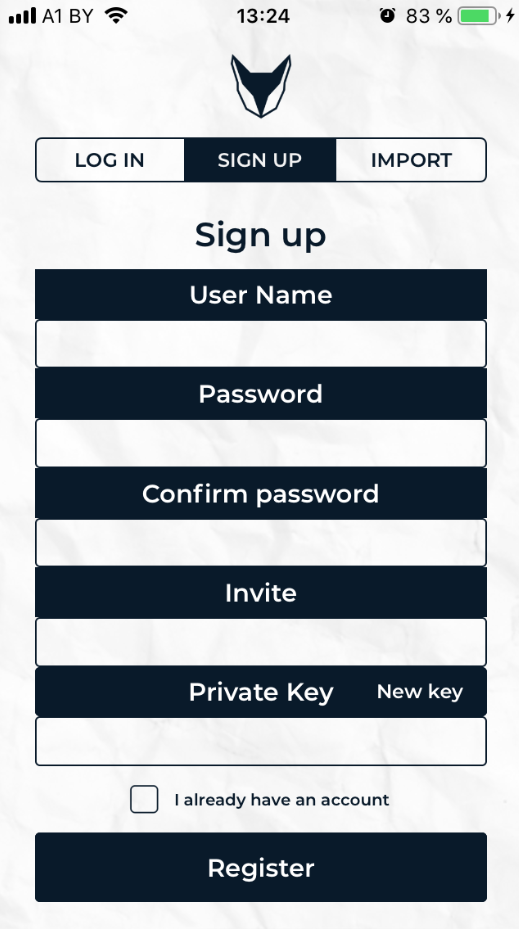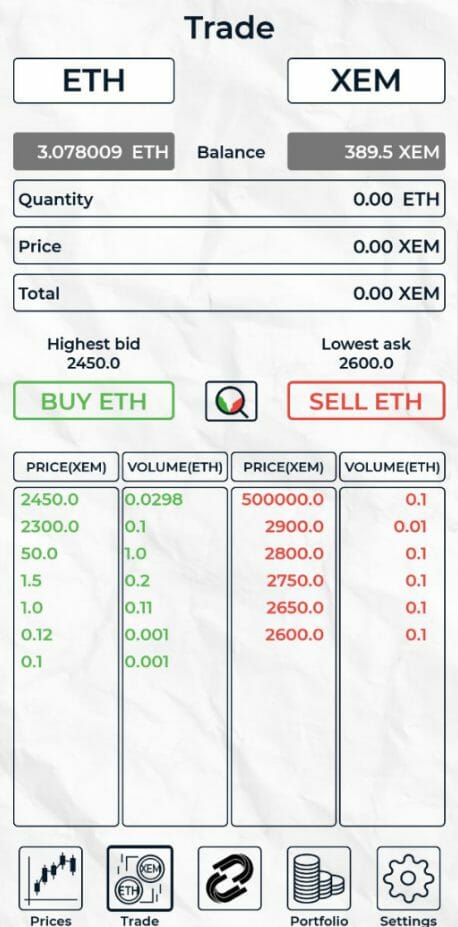 Trading sections offered to follow opened positions, buy and sell currencies: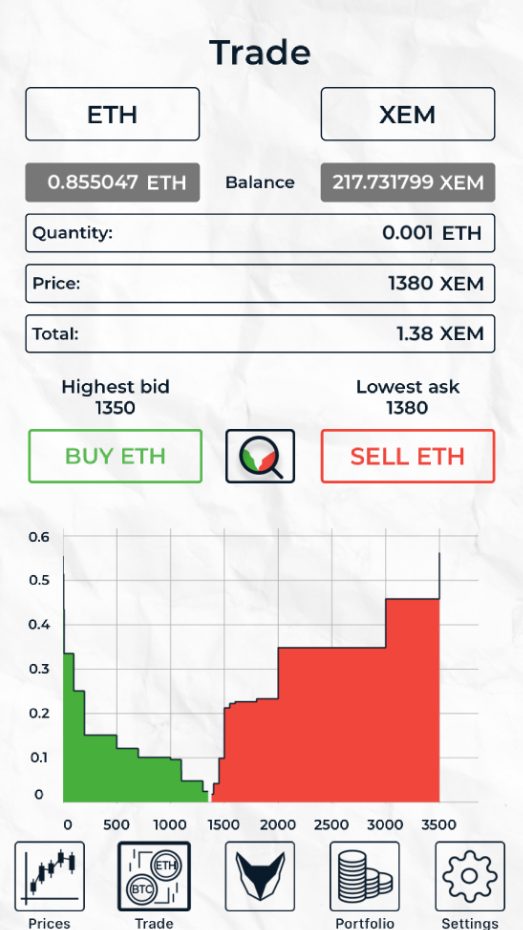 Section "Prices" allowed to follow current state of the market: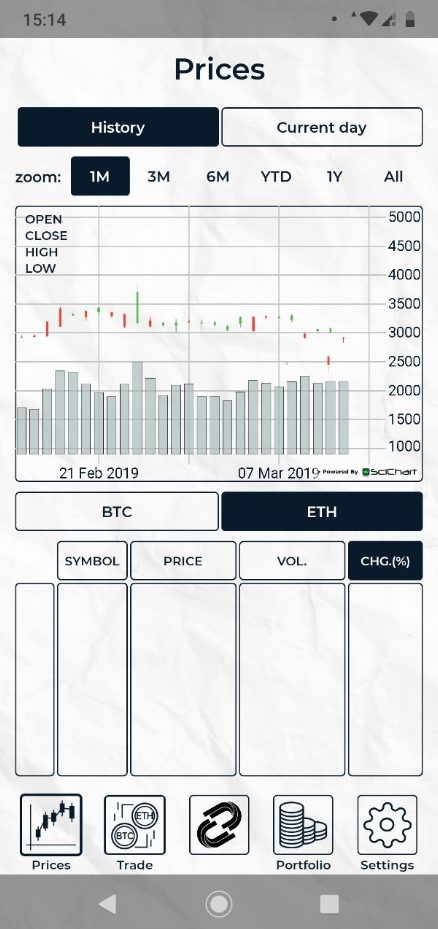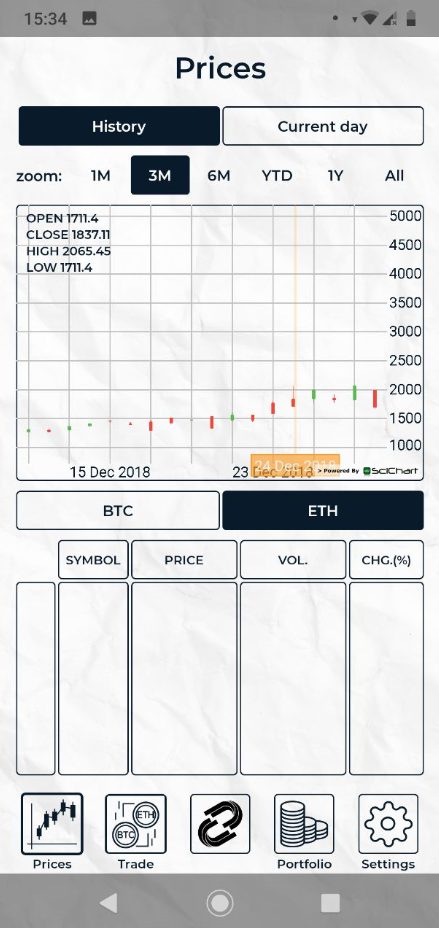 One of the features was an ability to choose between light and dark theme: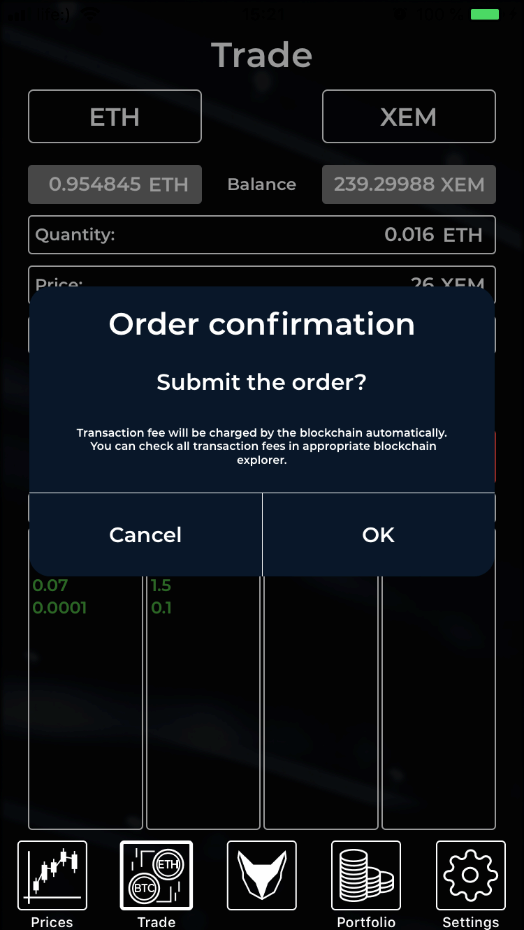 PureFiat system was integrated into mobile clients: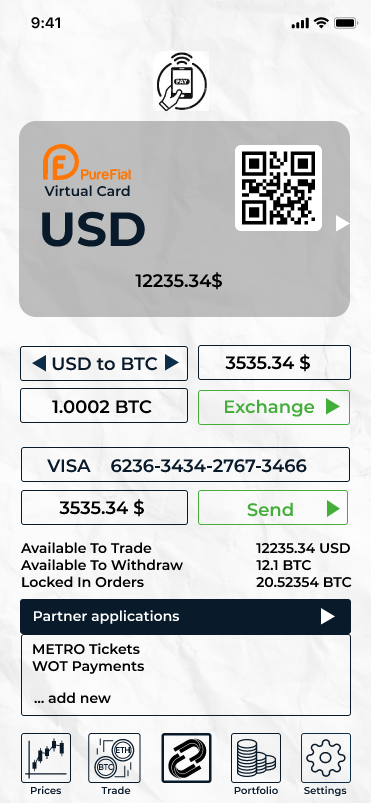 Conclusion
Client has received mobile client applications for their trading platform within 4 months developed by a team of 5 people (iOS developer, Android developer, PM and analyst, QA engineer, graphical designer).
Let's Start Something new
Contact Us!
Contact us to get free consultation for your software development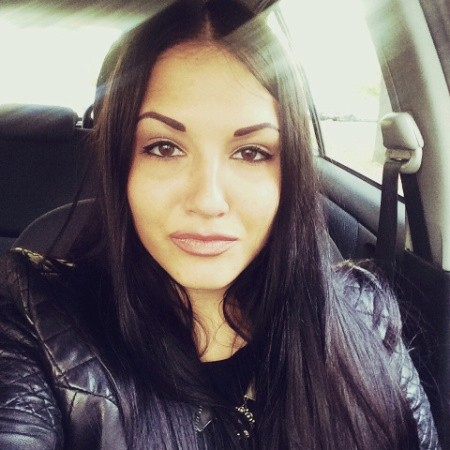 Julia Shimanova
I take care about our clients here in APRO. I would be happy to reply all your questions. Let's find the best possible solution for you together.
+375 293 299 632