How we choose the best professionals for the Apro team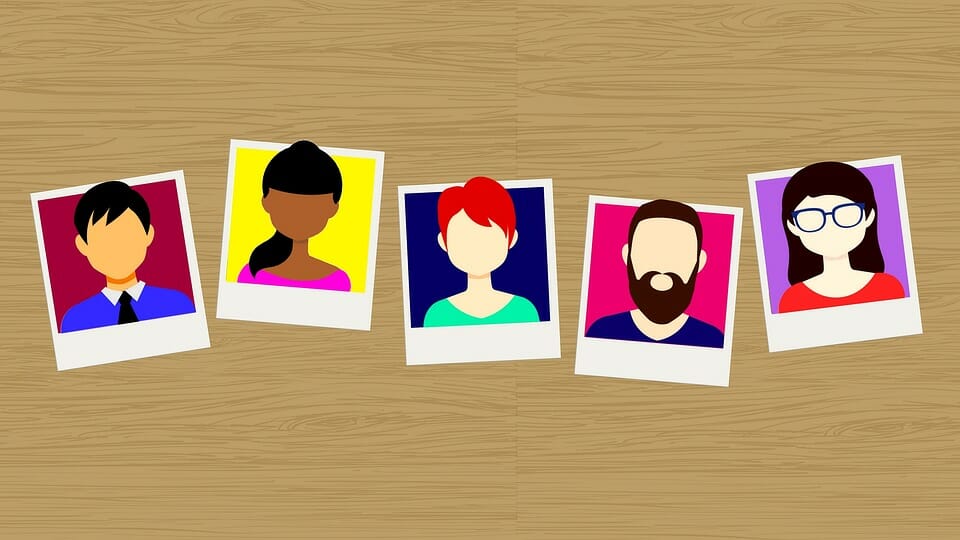 Hiring developers that do not live up to expectations can cost a lot in terms of time and money.
Let's see some useful tips, based on Apro's recruiting approach, to avoid nasty surprises.
We are confident about their effectiveness… because we follow them every day!
How can you select the best talents?
Selecting a good candidate is an operation that involves several steps and starts long before the first interview. 
Every step of the process should help you recognize the qualities and weaknesses of the person in front of you.
The first step: know what you are looking for
It is good practice to identify your goals since the beginning.
Who are you looking for? Which are the essential characteristics of your ideal candidate? 
These top qualities can be both technical and cultural. Here are some that really matter from our point of view: 
Technical skills:

Great developers have a lot of experience working with a wide range of technologies. They can follow coding standards and write understandable code that can easily be passed on to someone else.

Team working

: The best developers are able to help their colleagues improve. They also offer support to teammates in trouble. Practically, they are good boys/girls.

Learning ability

: Every programmer experiences unexpected situations that they never faced. Top professionals will consult different resources, talk to the right people, and find the solution. And if they fail, they will learn from their mistakes!

Time and task management:

Great professionals are reliable, precise, and able to estimate the amount of time needed to complete a task.

Positive attitude

: Great developers bring their best every day. They care for their projects and make any possible effort to deliver them fast. In addition, they listen to feedback with openness.

Communication skills

: Top developers can understand problems clearly and communicate coherent solutions. They usually speak multiple languages and are very comfortable with English, which is the lingua franca in the world of technology.

Enterprising mindset

: Who you need is someone with a lot of initiative, a proactive way of thinking, and the ambition to make the difference. Being disciplined doesn't mean waiting for instructions before doing anything, right?
Identification of potential candidates
An efficient approach to finding interesting candidates can greatly simplify the entire recruitment process. 
Most companies in IT have issues with sourcing. They usually put some job ads and expect that they will automatically get the right people.
In our experience, it is important to leverage many channels when searching for the best developers! 
According to statistics,

personal networks and references

are still the most productive source for successful new hires.

Other great sources include

conferences, developer blogs, and open-source code contributors

. These resources give you the possibility to evaluate coding competencies, writing skills, and technical acumen even before deciding to make the first contact.

Last but not the least,

social networks

like Linkedin can be a useful instrument to identify promising profiles.
Technical screening test
There are many online resources from which you can select programming challenges to incorporate into the recruiting process. 
Others give you the possibility to create your own quizzes (we really like Classmarker.com). 
Both these tools greatly help the evaluation of a candidate's technical competence and problem-solving skills. 
The interview
An interview is an easy-going way of evaluating verbal communication skills.
It is also an incredible tool for obtaining an insight into the candidate's personality, especially during the first five minutes of informal non-technical chatting. 
The candidate may think this is simply a prelude to the actual interview and will show himself for who he/she really is. 
Finally, the first interview is a great occasion in which testing the candidate with hypothetical moral dilemmas. 
In fact, the answer can tell you a lot about the candidate's ethical standards and priorities.
Trial period
"Try before you buy" must be your unquestioned rule.
Every candidate should pass through a trial period, that is the most important tool of our arsenal. 
A reasonable trial can last a pair of weeks, with a possible extension of up to 60 days to see how he works overtime with the rest of the team.
The trial period is useful not only for testing the candidate's technical and teamwork skills. It is also essential to ensure that there is a sharing of cultural values.
The mindset of Apro's managers and developers is based on these common cultural principles:
Curiosity

Proactivity

Ability to get things done
Learning from mistakes
Learning from the others
Ability to bring things to the next level
Ambition to make a difference in the field
Be clear and follow your intuition!
I want to end this article with a couple of general thoughts. 
Firstly, many working relationships break down because of the lack of clearly expressed expectations from both sides. 
You have to set crystal clear expectations, not only about the job, but also other topics like work ethic, leadership, and teamwork.
Secondly, after the process mentioned above, you have to make a choice.
Sometimes it's hard to know when you have found the "right" person.
A trial period helps, as much as experience, referrals, and credentials.
But at some point, you have to make a decision. Don't be afraid and follow your intuition!
Need support with your software development?
Talk with one of our experts today to learn how we can help you scale your development efforts or create a custom application.

Peter Kudlacek
CEO
Peter Kudlacek is a CEO at Apro Software . He has been in software development business for the last 15 years. He succesfully built several IT companies.