Defects Detection Mobile App
We have created an app that takes picture of defect on the road, locate its GPS and send it into the system Protank
Results Achieved
-Enable more efficient fixing of roads
-Better and more exact communication among road inspectors and despatcher
-Native Android app
Protank /  Client   
Java (Android) / Technology
What were the client's needs?
Protank is a Fleet Resource Management system. It enhances regular Fleet management by adding unique new features.
The clients of Protank are also organizations that are responsible for fixing the state roads.
There are inspectors who check the state of the roads and inform the dispatchers about defects. To automate this process it was natural to develop the mobile app.
What did we offer to our client?
We have created the native mobile app which is running on Android devices.
When the inspector finds a defect on the road he takes picture of defects.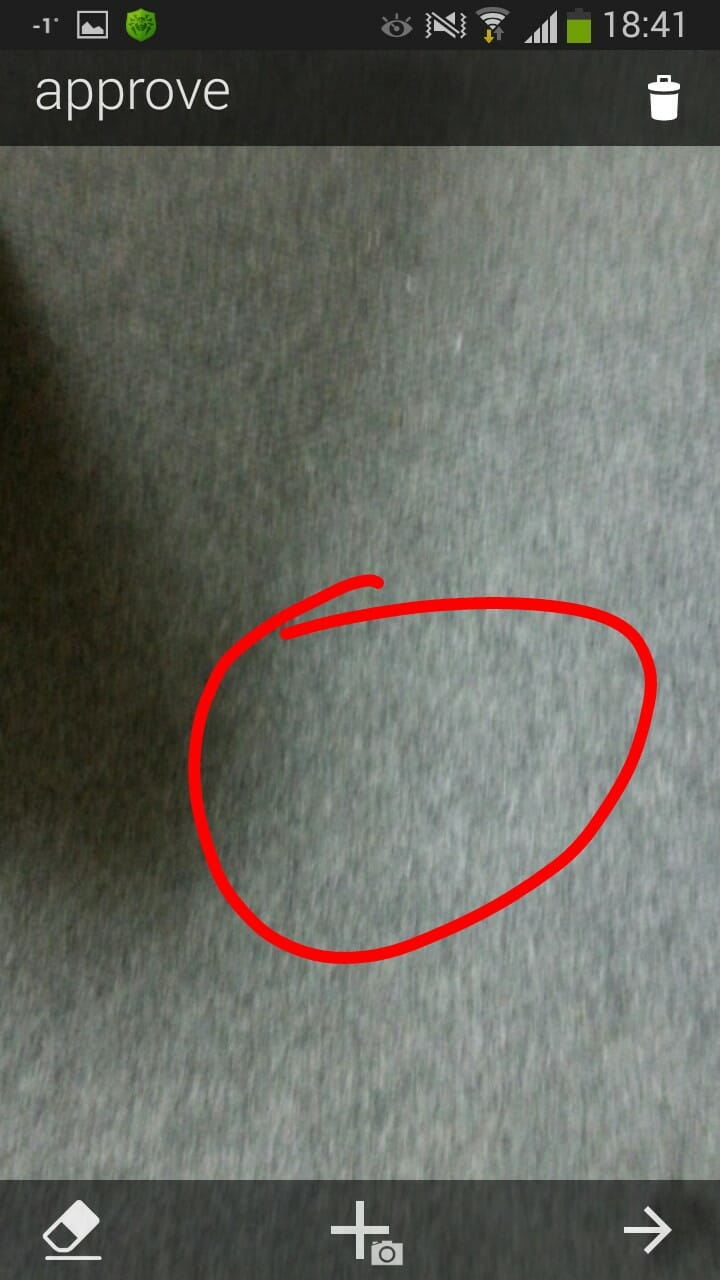 Tested on a carpet, not on a road:)
He can draw on pictures and make notes attached to the photo. Then he is sending the photo of the defect to the Protank system.
The defect is automatically localised with GPS.
The dispatcher is notified about the defect and he can then deploy the trucks and people who can fix the defect. 
Results
The mobile app makes the notifying of dispatchers about the defects on the roads much more efficient.
The dispatchers see the defect pictures and he can decide better about the plan of fixes.
The localization of the defect makes the repairs much easier as well.