Fifthplay used our offshore team to develop their Energy Smart application.
It is a mobile system which provides flexible and simple control of plug electricity consumption (Smart home)
The application was developed for iPhone, iPad, and Android.
It looks really great, thank you! I am very impressed by your team'ss achievement during the time we work together!
Achievements
Full app development from scratch
Complete solution available for iOS, Windows Phone, and Android
International multilanguage application
Remote control of power consumption
What our client requested
The customer ordered the full cycle of application development for iOS, Windows Phone, and Android. It included:
Architecture and planning
Graphical design
Implementation
Testing
Posting on app stores
What we offered
Our team was able to cover all the required activities and developed all the versions from scratch.
The professionals involved were 3 mobile developers, 1 project manager, 1 designer, and 1 tester.
After the customer acceptance procedures, these applications were published in the respective app stores.
What is Energy Smart?
Energy Smart is a mobile system that provides flexible and simple control of energy consumption from your home plugs and electric devices.
It was created by Apro for Fifthplay, an innovative company specializing in home energy management and patient health monitoring.
Gateway is one of Fifthplay's key devices and allows to access various appliances remotely without a computer.
Energy Smart app was developed to work in combination with Gateway and offer these interesting functionalities.
Main features
Users log into their accounts using the login and password received together with the Gateway.
A list of registered plugs is shown in the app.
Their statuses are indicated using special icons or labels as shown in the following screenshots.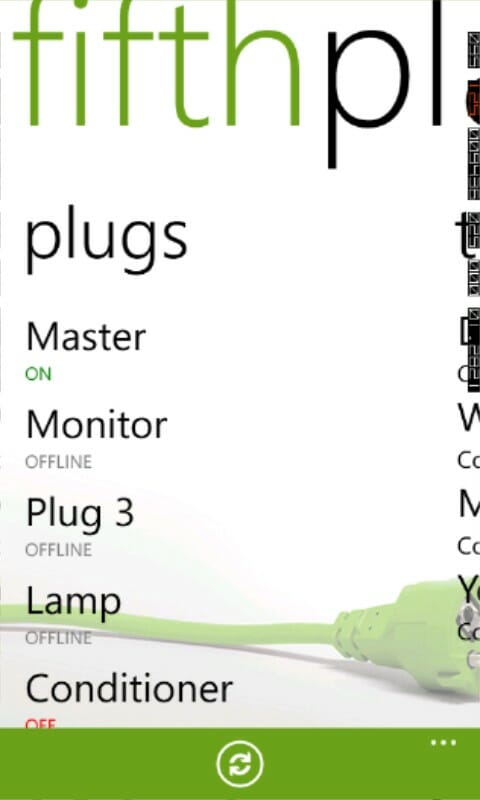 In addition, the list on the WP version is presented as a panorama and shows various totals: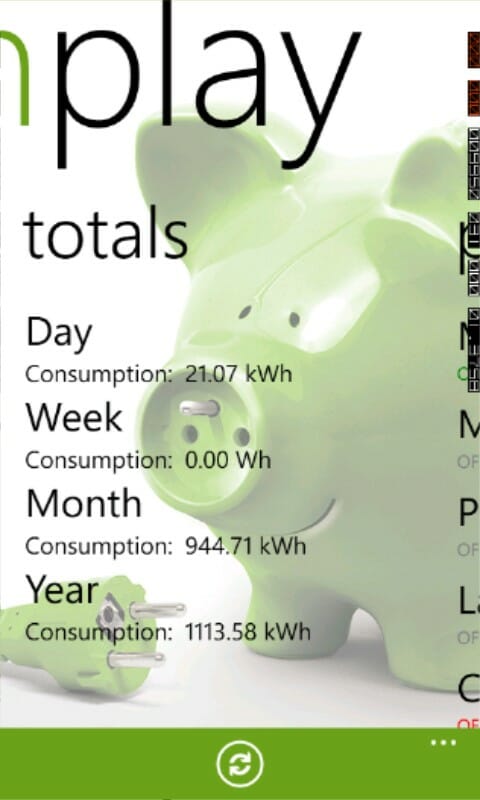 A simple tap on a plug opens the Plug Details screen.
Here users see information about electricity consumption from the plug and can turn it on/off from their smartphones.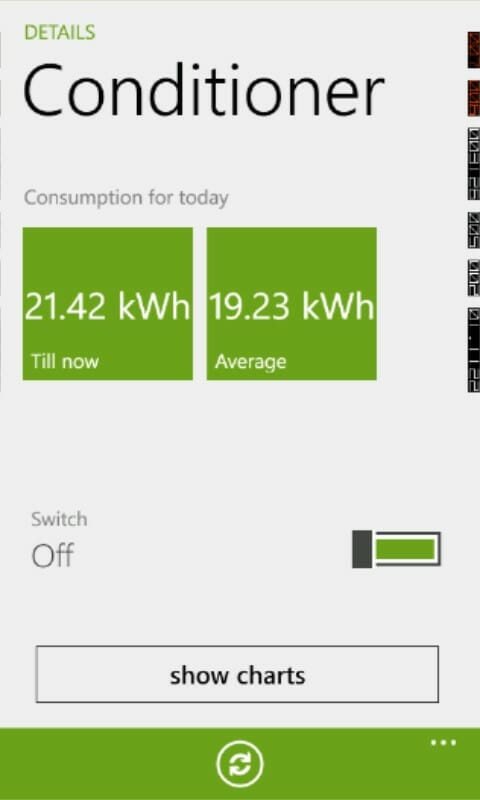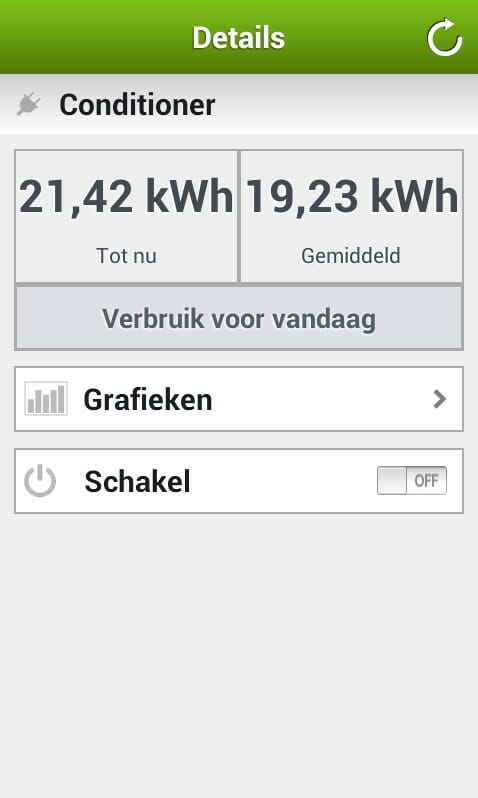 Another important feature of Energy Smart is its graphical representation.
The application shows the energy consumption for the period of a day, a week, a month, and a year.
The user can choose the units of measurement (watts/hour, euros, and watts) to be shown in the graphs.
Data can be shown for individual plugs or totally for the account.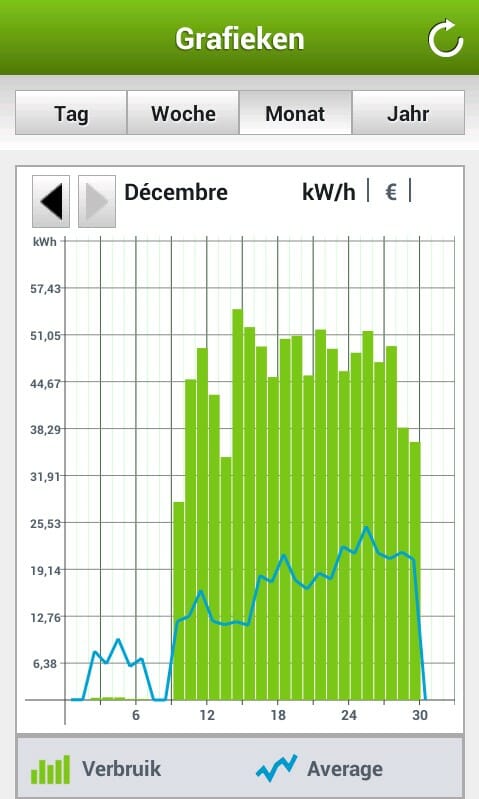 Energy Smart is an international application. It currently supports the English, Dutch and French languages ​​and can be easily extended.
Conclusions
We went through all the stages of application development and the customer received the complete solution available in the respective app stores.
Once this project was completed, Fifthplay asked for another step: rebranding for its customers.
The next step for the Energy Smart application will be support for new types of devices besides plugs.