N

Coloring book app for kids
The App Tree – My Weather Book App
"My weather book" is a fun educational application for children, which combines a coloring book and writing practice exercises. Kids can enjoy coloring while they learn to spell.
Thanks, really really great job. I'd like to thank you and your guys for the great work you have done on this, I am really pleased with the results …
Results Achieved
A useful tool to help kids practice spelling, writing, and reading
An app that follows a creative learning approach designed by Montessori professionals
A thematic coloring book about the weather (sunny, rainy…)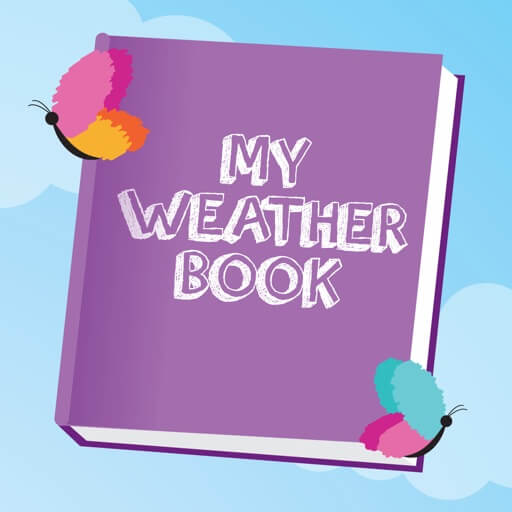 What the client asked
The client approached us with the idea of ​​an iPad application that could help children improve spelling, reading, and writing skills with fun coloring activities.
Our performance
The app was developed starting from the graphical materials that we received from our client.
Our team consisted of an iOS developer, a tester, and a project manager, supported by the client's graphic designer.
How it works
After login, you can create your own coloring-writing book by choosing eight pages from a library of 25 illustrations.
You can see all your illustrations by swiping, and the bottom row shows you the pictures you have selected to make up your book.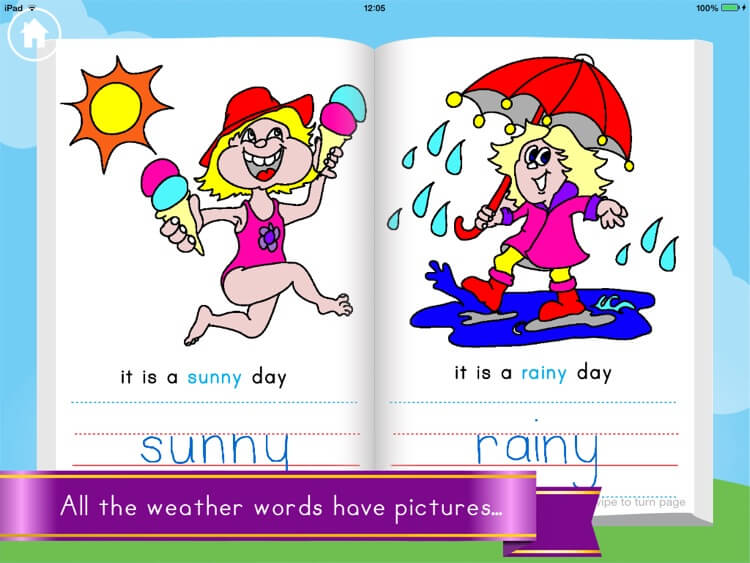 When you finish choosing your illustrations, you just have to click the "Make my book" button and you can see your coloring book.
After saving the book, your child is ready to start coloring and writing.
Select the page you want to color.
Tap the palette to use your finger as a paintbrush, or the bucket for the simple paint filling.
By tapping a letter in the picture you show your child how the letters should be formed.
At this point, the kid can simply draw the letter inside the delimited spaces.
If your kid is already an expert in the art of writing, the boundary lines can be simply turned off.
All the words written will magically appear in the book!