5 Things You Need to Keep In Mind When Developing a Mobile App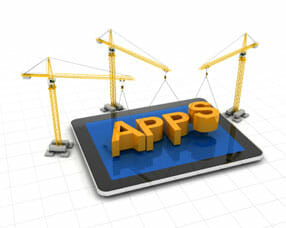 With the ever increasing demand for applications, the market cannot keep up with the number of application downloads.
By developing both a standard, as well as unique application to be used on smart phones, you will be able to provide a well-developed and appealing product to customers.
1. Target market
Any smartphone app development company will always keep a target market in mind, even before they start any planning on programing or what platforms the application will be used on.
It is an important aspect to consider, even before you start to develop you applications.
Different aspects will appeals to different markets. A professional developed app which is elegant and simple will appeal to adults, while and entertaining, and empowering application is more appealing to teenagers.
The market of applications focused on children is the fastest growing, and it has the largest appeal, especially for parents who what and simple, yet entertaining application to distract their children.
Target audience is the first and most important aspect to keep in mind when developing a mobile application.
2. Platform
Mobile app development is dependent on the platform it will be used on and different platforms use different programing.
An important aspect to keep in mind is what device you are developing the applications for, as different smart phones required different programing.
You should always aim to have you application as universal as possible to be able to appeal to a larger market, but focusing on a specific smart phone app will also create a more specific target market.
It is important to understand that most mobile device has limited screen space and you must plan accordingly.
In order to perform the best on a certain platform, the design needs to correspond with the mobile device being used.
When developing applications, you would always keep specific platform aspect in mind to make sure that they function properly on the device you are targeting.
3. Pricing
All app development companies know the importance of offering applications at a competitive price.
This is to not only make sure that they make a profit from the development and sale of the applications, but also that the price they are offering is competitive and will attract customers to their store and get them to buy the applications that they are offering.
Many stores will offer some of their small or less popular applications for free, but this is to attract customer in order for them to buy other more professional and popular apps.
If you are new at app development, then offering yours at a low price is a good idea, but it still needs to be a fair amount to make sure that you make a good profit, and also to make sure that customer will see the application as well-developed and professions.
Often good applications that are offered at a low price are avoided. It is good to do some market research before settling on a price.
4. Design
In mobile app development, the design is the aspect that truly sells the applications.
The development of the design will be depended on the target market that you are focusing on, the platform you want to develop the application for, as well as the amount of money you want to charge for its download.
Even an application that is available for free must be well-designed. It is important to always create a design that will work well on the mobile device, while keeping it as simply as possible.
Simple, appealing designs will make sure that the application not only works well on the platform it is used on, but also makes it user-friendly.
Easy navigation in the form of lists and icons must always be included, as well as simple font and no excessive writing.
It should not contain many images, and must not exceed an average of about 100 kilobytes.
5. Marketing
The only way people will know about your application and want to download it, is if you market it.
App development companies take advantage of social networking sites to create customer interest.
Twitter, Facebook and other sites have become a key aspect in advertising the applications you have available, and will create an easy to use platform to market you app to a worldwide audience.
Marketing is just as important to keep in mind when you develop a mobile application.
Important aspects
Each of the five different aspects that you should keep in mind when developing a mobile app are important. You cannot exclude any of them.
Need support with your software development?
Talk with one of our experts today to learn how we can help you scale your development efforts or create a custom application.

Peter Kudlacek
CEO
Peter Kudlacek is a CEO at Apro Software . He has been in software development business for the last 15 years. He succesfully built several IT companies.