Interview with Jan Lalinsky – eWay CRM 
The interview with the CEO of a startup eWay-CRM. We want to share the experience of various people around running startups, especially in IT.
Who is Jan Lalinsky?
CEO and co-founder of eWay-CRM.
CEO and founder of non-profit organization CICERO.
External university lector.
Originally a developer who earned his first $10 in the age of 14 by selling his own software. This brought him to business and enterpreneurship.
Happy husband and proud father.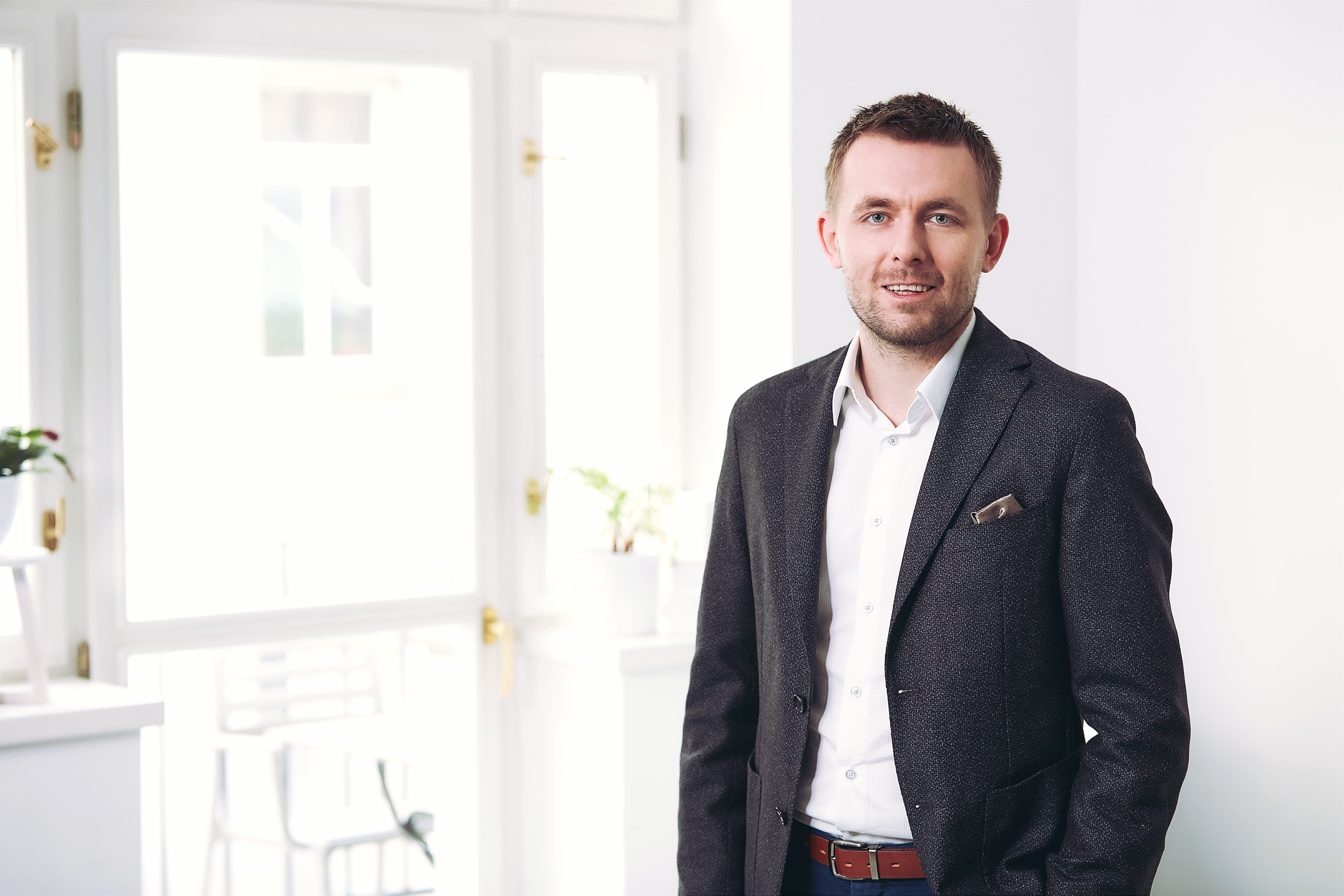 What is CRM eWay?
We like to say that eWay-CRM is an Outlook integrated CRM software that helps customers manage sales, projects, and customers.
How did it all start?
The idea was born in our parent company MEMOS Software that builds an Outlook integrated project management tool for an international law company.
Since it turned out to be a successful project, they decided to turn it into an out-of-the-box product that can be used by many others. The whole idea of Outlook-integrated CRM is unique and unusual. And it works great!
What is a typical client?
A small or middle-sized company. Even though we have large companies too, typically, we are used by teams of 10-20 staff that need to share data across the organization.
We are not industry oriented. eWay-CRM is a very flexible product everybody can customize. This is why we have customers from various businesses – sales, finances, IT, automotive, facility management, …
Why do they choose this CRM? Why are you different?
I can see two main reasons:
Outlook integration: We try to help companies be more effective. This is why we embedded eWay-CRM into Outlook. We understand people keep there their e-mails, calendars, contacts, and tasks. How about to keep there customers, opportunities and projects too? One single environment, one single product where you can run your business.
Complex CRM

: eWay-CRM can help you manage sales, projects, customers and marketing activities. Everything is linked together so that people have a 360° overview of their customers.
There are a lot of great single-purpose tools that can help you send bulk e-mails OR track sales OR manage tasks, … But if you need something complex, they can't help you and you have to buy something expensive like SalesForce or ZOHO. eWay-CRM has all of it too, but our price is reasonable. This is probably why we are amongst the top 20 most affordable CRMs.

What is important for successful implementation?
I could write a book about it. (laughing) But should I choose just two things, it would be (a) great analysis of what you want, (b) user acceptance.
We come across many companies where CRM is implemented by an office manager with zero IT background and zero ability to push people to do anything. A CEO thinks that CRM is "just another tool", but it's not. It's a business crucial piece of software that can do much more than just keep a database of contacts. If a company is able to set up a team who thinks carefully about why they want a CRM and what they want to achieve, we have a great partner to talk to.
Then, they are able to explain to their staff why some things are set up in some way so people can understand what is going on and they like working with our CRM.
Which are the most common mistakes in implementation?
I would say that underestimating the things above. Our customers sometimes think that it can be done overnight and tend to be looking for quick solutions. But to hold on for a second and think twice before doing something is the key.
We love to work with customers who know what they want rather than with those who struggle with putting their expectations on a paper.
How do you promote your products? What is your marketing? Where do you find clients?
We used to advertise through Google Adwords a lot. But it turned out to be an expensive way. Now, we tend to provide a solid and valuable content where we explain how eWay-CRM can help.
Articles, podcasts, videos. We do all. We also like to talk to people all over the internet about their problems and how we can help them.
What sort of content works for you the most?
It's hard to say. Different people like to read about different things. This is why we provide various content.
Of course, clients are interested in how they benefit the most from eWay-CRM. They want to get small tips, tutorials, and education materials.
We also write an "eWay-CRM Academy" which is made a little differently. Whereas in tutorials, we go right to the eWay-CRM, in here, we ask a business-related question and answer with eWay-related content. Let me give you an example. One of the successful articles starts with "Where did you earn the most money?" This is a typical question every business owner asks by the end of every year. And we explain different ways how to find it out and finish with a short tutorial on how to get the answer in eWay-CRM. Such content is extremely popular.
But clients also love reading interviews with other customers, about new features we are working on.
What is the biggest surprise for me is our Katie's Diary. This is a complete leisure reading about a young Project Manager and her work and life challenges. I was very skeptical when I heard about it for the first time, but our customers love it. My friends ask me about Katie and what we will write next. It's great!
How do you capture the leads from content?
Well, our blog is embedded in our websites so customers can always see our Download button. But we don't push them. I want to provide valuable content our customers and other visitors can benefit from. I want to show them we are professionals who understand what they do.
That's why we don't measure how many downloads we have from readers of our blog.
What is your most horror client story and what did you learn from it?
Lol. I am not aware of any horror story. Most of our customers are great people and they are nice.
What are your KPIs? What do you measure in your business?
A number of happy customers, of course! (laughing)
Sure, we also have a couple of old-school boring KPIs like a number of new deals, a  number of new customers, a number of