What's The Best Project Management Tool For My Business?
Using the right project management tool can be the difference in your project's success. The vast amount of software available that claims to do the same can make choosing the right tool an overwhelming task.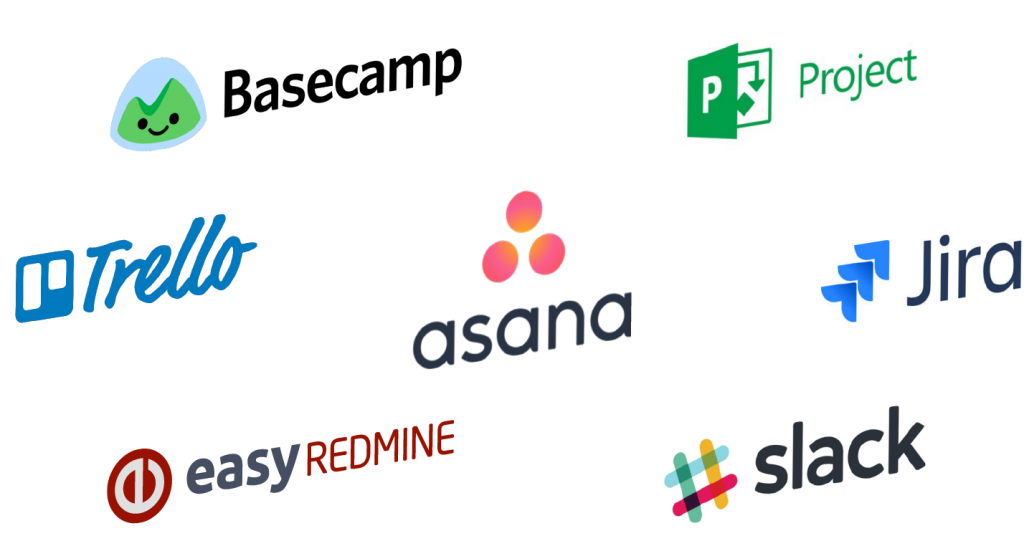 A quick Google search tells you the most used programs, but that doesn't mean that it is the right one for you and your team. Remember that not everyone has the same needs. Some businesses just need to-do lists, others need something that will analyze their data, while there are some that just need a simple way to invoice their clients. Of course there are teams that need every of those things and more. You have to know what you're looking for. Unfortunately there's not enough time (and sometimes not enough money) to try every project management software available and decide based on which one you actually liked. So, the question is simple: according to my business's needs which is the best project management tool available? In this article we'll be reviewing several project management tools and comparing them with each other.
We hope that you'll be able to make an informed decision regarding what's best for you, whether you need something simple or a more sophisticated solution. But enough talking, let's get down to it.
1. Asana
Available since 2011, Asana is one of the simplest management tools available in the game. Despite its simplicity, this project management tool is used by big-name clients, such as Dropbox or Pinterest.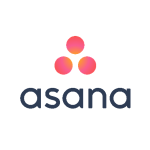 What it lacks in functionality,
Asana
makes up in its pricing — it's one of the most affordable tools available. Although it's better suited for smaller teams, Asana can help you divide huge projects into smaller tasks and plan your projects months into the future. Asana helps you streamline your projects and optimize your time, getting rid of those pesky morning meetings to discuss your project status. Emails and chats can all be done through Asana.
Powerful To-Do Lists
Asana's approach to project management is very simplistic. At its core it's pretty much a complex to-do list creator. However, it manages to accomplish quite a lot with simple to-do lists. Everyone knows that lists are one of the best ways to organize everything and that's why there's practically no way around them. Almost every project management tool includes ways of creating to-do lists. None of them does it as good as Asana.
Each to-do list you create with Asana works as an individual project. You can then create tasks within the list, as well as subtasks within each task. You can attach files to tasks and mark them with tags so you can search them easily at a later point. If you're not a big fan of the traditional to-do list visual, Asana offers you the possibility to display the list on a Kanban board.
Or you can even display your to-do tasks in a calendar view.
However, some of those display modes can become a problem when you have a high number of team members working on the same project. Everything becomes cluttered and of difficult reading. That's one of the reasons why Asana works best with smaller teams.
Easily Accessible
There's no need to download Asana. Being web-based, Asana works on your browser. If you need to constantly be updated on the go, Asana also offers free apps for both Android and iOS. If you can't access the app, you can access Asana through your phone's browser. Although not as complex as the desktop version, the mobile version lets you create tasks, attach files and check your inbox. Asana's design also makes it intuitive. Since it's not a very complex tool, what you see is what you get. With Asana there will be no need to troll the internet looking for detailed how-to guides.
No Need for Morning Meetings
With it's built-in progress tracker, Asana eliminates the need for project status meetings. You'll always know how far ahead (or behind) you are on your project. With Asana you'll also have several forum-like chatrooms, called "Conversations". Each project will have its own Conversation, and each team will have their own Conversation as well. Conversations allow your team members to quickly send notes to one another or to post topics other team members can reply to.
Integrate Your Favorite Apps
Asana lets you integrate a large number of commonly used apps, such as:
Google Chrome
Dropbox
GitHub
WordPress
Zendesk
Evernote
Plus many others.
Detailed User Guides
As you would expect from any business related app, Asana offers detailed user manuals that will help you getting started with Asana. The manual consists of video tutorials, frequently asked questions, user tips and extensive written guides.
Customer Support Network
Whatever you can't find in the user manuals, Asana's dedicated team will help you with. Within 24 hours you'll have an answer to your problems. Even though Asana's not a very complex tool (that doesn't mean it isn't powerful), they will help you with any non-documented concern you might have.
Pricing
Its competitive pricing is without a doubt one of Asana's biggest advantages. The premium version only costs $9.99 per user per month. If your team has less than 15 members, you can even use the free version. As you would expect, one of the drawbacks of the free version is its restricted functionality, however it can be enough if you're new to the game and needing help with your smaller projects. There's the possibility to try the premium version before you buy it. Free trials are always a plus. If you opt for an annual billing you can get two months for free. You can pay with any credit card, or,  if your team has more than 50 members, you can send them an invoice. Asana also offers a Enterprise version, with even more in-depth functionality. The Enterprise version is priced on a case-by-case scenario, and you need to contact Asana in order to know how much it would cost you.
Free
teams up to 15 members
Unlimited tasks, projects, and conversations Up to 15 team members Basic dashboards Basic search
Premium
Everything included in the free version Timeline No team member limit Unlimited dashboards Advanced search and reporting Custom fields Task dependencies Comment-only projects Private teams and projects Start dates Admin controls Customer success webinars Priority Support Google SSO
Enterprise
Everything included in the premium version Ability to manage team members with advanced admin controls Specialized help from their customer success team Same day support Strict control over data and security Data deletion Cross-regional backups Possibility to customize Asana with your custom branding
Pros
One of the cheapest options Excellent for smaller teams Free if you have less than 15 members Clean and sleek interface Possibility to use it on the go with the phone app App integration Multiple display views Simple and easy to use Powerful to-do lists
Cons
Some teams might find it too simple to be worth its price Glorified to-do list creator (it's both a pro and a con, depending on what you're looking for) Sometimes might be a little counterintuitive
2. Trello
Trello is also a straightforward project management tool, designed to help you and your team with your workflow.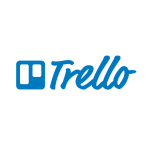 Due to its highly customizable (and simple) card-based interface, you can optimize it to have everything you need just a few clicks away. Although it functions relatively well with large, multi-personnel projects, there's no doubt that
Trello
is better suited for small and medium businesses. Trello's drag-and-drop feature makes it very intuitive. You can prioritize your team's tasks just by dragging what's more important to the top, or you can assign team members to a specific project by dragging their icon into the project's.
Highly Visual and Intuitive
Trello is based around a heavily customizable Kanban board. Each board corresponds to a project, where specific team members can interact with it. Team members assigned to a project (or to a board) can move the cards (we'll get to it) around the board, add members and attachments and create checklists.
Boards are made up of lists like the ones you can see in the picture. Lists are usually used as divisions between the several stages of a project, but they can be used whichever way you see fit. You can create as many lists as you see fit for your project. There's really no limit. At every price point, Trello comes with the ability to create unlimited boards, lists, and cards.
But what exactly are cards?
Cards are one of the most basic parts of Trello. They can be used as the actual tasks inside each list. As you prioritize certain tasks, Trello's drag-and-drop feature allows you to push a particular task to the top or to the bottom of the list, as well as changing it to a completely different list. When it comes to complexity in the Trello ecosystem we have: Boards > Lists > Cards. But it doesn't end there. Cards aren't as basic as they look.
As you can see, cards are a little bit more complex than they might seem at a first glance. Team members can add labels and attachments to cards, as well as assign due dates and other members. Although you can use cards as tasks, team members can also create checklists inside each card, giving the system a matryoshka-like complexity.
As Simple as Dragging and Dropping
If there's something every project manager loves is when things work they way they should. Trello is super simple to learn and intuitive at every level due to its drag-and-drop feature. Want to add a team member to a particular board? Drag his icon into the desired board. Want to assign him to a card? You know what to do. Is the task complete and you want to move it to the "Complete" list? Just drag the card and drop it on the aforementioned list. There's really not enough praise to be had by this simple, yet time-saving feature.
Always Moving Forward
Trello is project management made simple. Everyone assigned to a board can see the same lists and the same cards, so confusion around the office becomes minimal. Everyone knows what they're supposed to do. Flexible and smaller teams constantly being assigned to new projects will have their life way less complicated with Trello. It's the ideal tool for businesses with projects based around different teams collaborations.
Don't Switch Tools While Working
Trello really focuses on you and your team maintaining your workflow, and having to tab in and out of several different programs and applications can be very prejudicial to your project's efficiency. That's why you can integrate in Trello hundreds of applications. You can easily attach your favorite and most used applications to boards quite easily, ensuring you and your team don't waste precious time. Trello's integrations include applications such as:
Google Drive
Timecamp
Dropbox
Jira
GitLab
Slack
And many more.
Power-up Your Project
There are hundreds of plugins for Trello. Plugins and integration-able apps are called "Power-Ups" in Trello's language. If there's a functionality you're looking for but it isn't natively supported, chances are there's a power-up. for it.
Industry Tested
Trello's simplicity makes it one of the more commonly used project management tools for small and medium businesses. Teams all around the world love it:
"I use Trello for most things. I like it because it's very simple and flexible" — Andrew McDonough, CTO
"It's flexible, extensible and easy to use" — Steffen Larsen, CTO
Pricing
One of the most attractive Trello's features is the fact that the basic version is completely free. If you want to use Trello's premium features you can sign for the Business Class package for as little as $9.99 per user per month (as long as you're billed annually). If you want to get even more out of this powerful project management tool, then you can sign up for the Enterprise version, which comes at $20.83 per user/month. Unsure on which version you should choose? Let's look at the features you can find at the three different price points:
Free
Unlimited boards, lists, checklists, cards, members, and attachments Integrate one application per board Attach files up to 10MB from your computer, or link any file from your Google Drive, Dropbox, Box, or OneDrive
Business Class
Everything included in Free Unlimited integrations Attach files up to 250MB Group and organize all of your team's boards with Collections Maintain control with immediate, one click access removal for former members Stay secure by controlling who can create public or private boards Keep company information private with restricted membership invitations Add personality with custom board backgrounds and stickers Priority email support with guaranteed 1-day response during business hours
Enterprise
Everything included in Business Class Single Sign-On available for all SAML IdPs 2-Factor Authentication to keep your work data secure Personalized onboarding assistance to aid in adoption, migration and execution of all materials Priority email and phone support with guaranteed responses in less than 1 business day Comprehensive legal contract review and enhanced SLA File encryption at rest Intrusion detection with enhanced software monitoring Custom security review
Pros
Simple and intuitive interface Drag-and-drop saves time Hundreds of available apps integrations Basic version is free regardless of your team size Highly customizable
Cons
Dependency on "power-ups" will make you quickly outgrow the free version No Gantt charts (although there are several plugins available) Personalized onboarding assistance only available at the highest-cost plan At the end of the day it's just a Kanban board (although one of the best, if that's what you're looking for)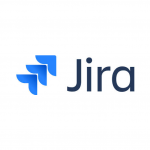 Besides offering Kanban workspaces,
Jira
also offers its users Scrum and
Agile planning boards
. Jira increases your team's workflow by helping them plan their project, track their progress and squash bugs that might arise. Jira is best suited for big
software development
teams and it makes software deployment and integration within your company easier.
Function Over Form
Jira doesn't have a sleek and modern interface like some of its competitors. Although it is functional, It's not as intuitive as other options on the market. There's a steep learning-curve to this software due to all the things it offers, but when you finally understand it you'll see that it's a life saver.