How to Write a Specification For A Mobile App Development Project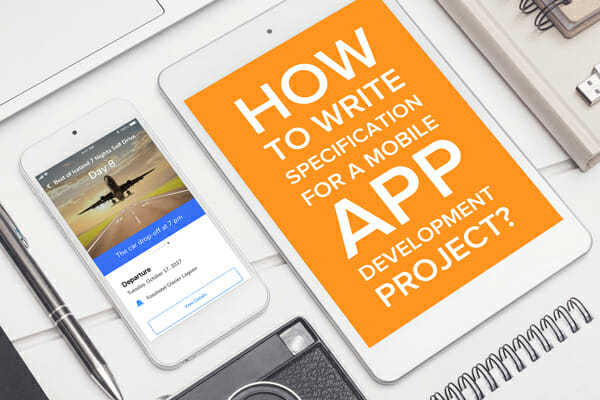 Each mobile application development starts with a concept.
But how can you be sure that the concept is aligning with the needs of users, helping them to solve their real issues?
Moreover, an implementation of the concept should meet the needs of the business it's gonna build up, otherwise, it may provoke project failure or heavy financial losses.
According to PMI's Pulse of the Profession in-depth report, about 47% of all unsuccessful projects failed to meet goals due to poor requirements management.
…about 47% of all unsuccessful projects failed to meet goals due to poor requirements management.
For every mobile app development company, the best way to overcome these issues is to develop a good specification for mobile.
It helps to get the following points covered:
To be on the same page here;
To negotiate changes easily;
To be sure that the requirements are relevant to the business goals;
And get rid of doubts that something essential was missed.
Why Is It So Critical to Write a Good App Spec for Your Project?
The project management triangle model shows dependencies between the different project constraints – cost, scope, time and quality.
This model also states that PM is able to trade between these features.
These parameters are impossible to control given your mobile app comes with no specs.
For example, a customer wants to add some new features somewhen in the middle of the development process.
As a result, the scope increases but PM has no evidence that the requirements weren't previously included.
So the only two ways for a manager to keep the cost stable is to either reduce quality or to increase the timescale.
Sad but true.
One more reason to write mobile app requirements is that it is the most efficient way to coordinate the scope in writing.
It is rather helpful for both you and your mobile app development partner.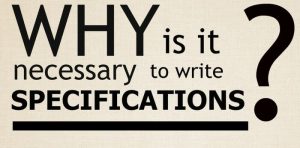 What are the Specifications for Mobile Development?
The mobile app development requirements sheet document is made up of far more than just requirements.
One of the best practices is a Software Requirements Specification created by Karl Wiegers.
Below you can find out what's typically in the document named SRS.
Keep in mind that names, contents, and order may be substantially different, it's up to an author.
1. Introduction
Purpose – identify the purpose of the document in a few sentences.
Document conventions – terms and definitions in the document.
Intended audience – descriptions of the different types of readers the document is intended for.
Project scope – a short description of the software features related to business needs.
References – all the external links required.
2. Overall Description
Product perspective – the description of the context and origin of the product prepared in a special form.
Product features – all the features that will be implemented in the app in a short table view.